Injection Molded Parts & Sub-assemblies
Overview
Janman's Injection Molding program is built on High Quality and Speed. From the quoting phase, our engineers provide Design-for-manufacturing assistance to ensure customer's expectations and timelines are met. Janman's value comes from proactive communication linked to our experience in mold design, micro-machining, metrology, and validation capabilities, all under one roof. Our capabilities and fast-and-thorough service make us a strong extension of any Engineering, Development and NPI team.

Market Focus :
Medical and Advanced Electronics.
Our team specializes in small parts with micro features, as well as micromolding. We are also industry leaders in insert and overmolding. Our super-competitive areas are :
1. Low-Mid Volume complex parts and sub-assemblies, which may require many value-added
processes, such as rigorous 100% inspections, assembly, and/or semi-automated overmolding.
2. Fully Automated High-Volume small and micro parts. Our team's engineering capabilities can
often build higher cavitation with higher yield rates, decreasing overall costs. For example, we
currently run a 256-cavity micro part with a 0.30±0.01mm thru hole.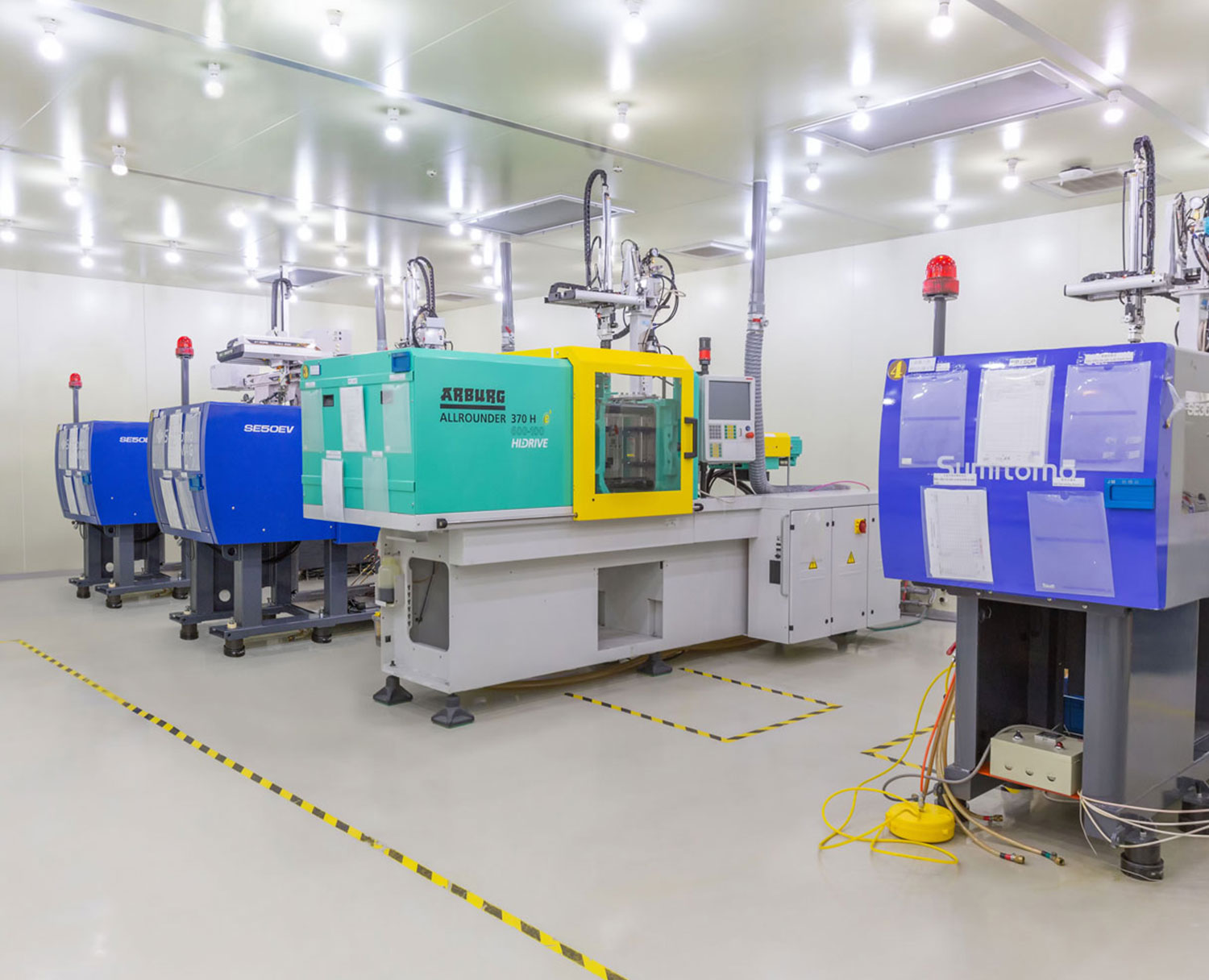 Class 8 Clean Room Class 7 Clean Room

Injection Molding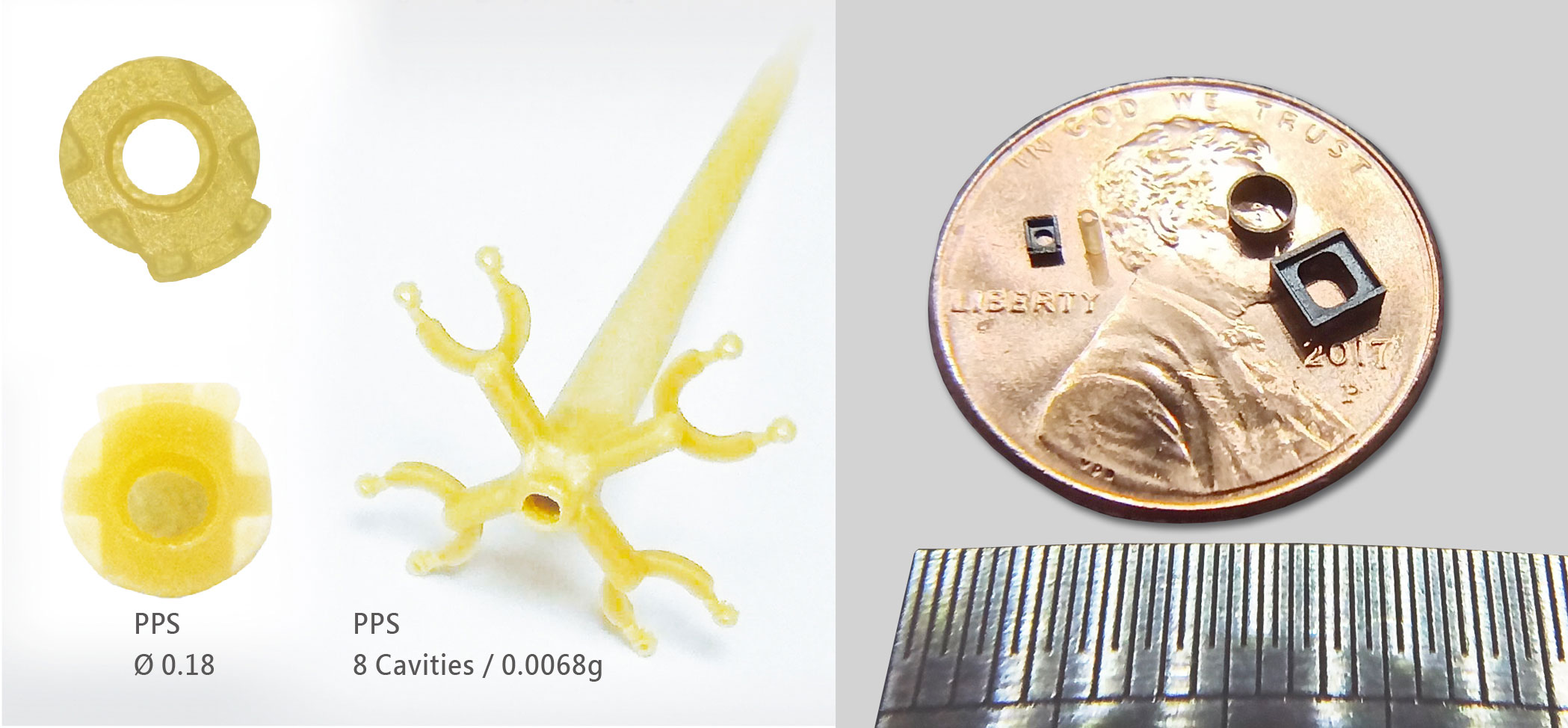 Insert Molding / Overmolding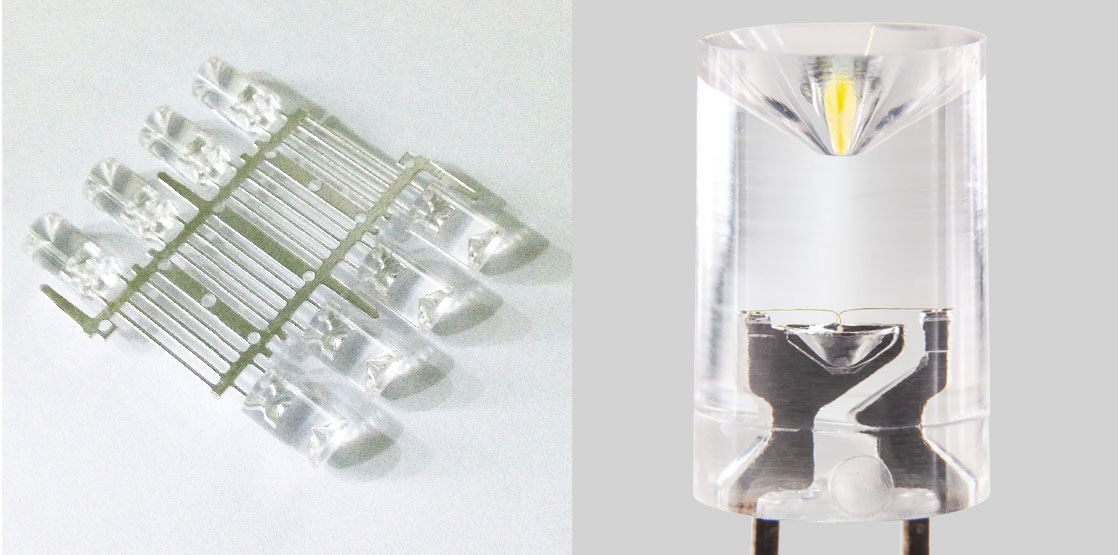 Please contact us for Case Studies.
Common Materials :
LCP, ABS, PC, PBT, PEI, POM, PC, PEEK, PPS, PPSU, Nylon PA66
*Janman regularly works with high-temp and glass-filled materials.
Common Applications :
High-Speed Connectors, Eye Care, Surgical (Laparoscopic, Endoscopic,
Vascular), Life Sciences (Testing and Diagnostics)
Tooling
◆ Mold Design per customer needs and requirements (SPI 101 to SPI 104)
◆ All molds carry a warranty
◆ Janman's in-house machining and assembly capabilities have been making micro features for 35 years. In-house tooling not only supports expedited new tool builds, but also design changes, and mold maintenance. For more information on our machining capabilities, please
click here
.
Facility & Technology
◆ 15 All-Electric presses ranging from 30 to 130 tons (14 Sumitomo-Demag, 1 Arburg)
◆ All presses equipped with 3-axis automation for part/runner extraction
◆ Real-time Digital Process Monitoring using MiT Minnotec's Integrated Platform
◆ State-of-the-art resin feed system from dehumidifiers into molding area
◆ ISO Class 7 and Class 8 Clean rooms
◆ Ability to employ in-process inspection cameras for parts and in-mold features (insert molding)
Value-added Services
Our organization strives to be your best parter. We are constantly looking for ways to grow our role and find the best solution that fits your needs. In maintaining this commitment to our customers, Janman has developed robust management systems for:
◆ Part & Process Validation Services (PPAP)
◆ All presses equipped with 3-axis automation for part/runner extraction
◆ Part Assembly & Testing
◆ Ultrasonic Welding & Pad Printing
◆ Component Sourcing & BOM Management (Metal Injection Molding - MIM, Stamping, Machining, and Liquid Injection Molding/Liquid Silicone Rubber -LIM/LSR)
Contact us today to see how we can go forward together.
無資料